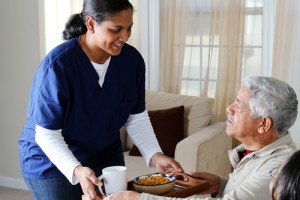 ReadiNurses Home Care is committed to providing you with the most experienced and compassionate Personal Care giver or Nurse because we understand the enormous trust and confidence you place in us to care for your loved one.
ReadiNurses Home Care offers a wide range of services and flexible schedules to accommodate your specific home care needs. Your personal care can be arranged part-time or full-time, on either an hourly or daily basis. We will tailor a unique care plan to meet your needs.
When a helpful hand is all you need to remain independent, ReadiNurses Home Care is available to assist you. We offer quality, compassionate medical care in the comfort of your home.